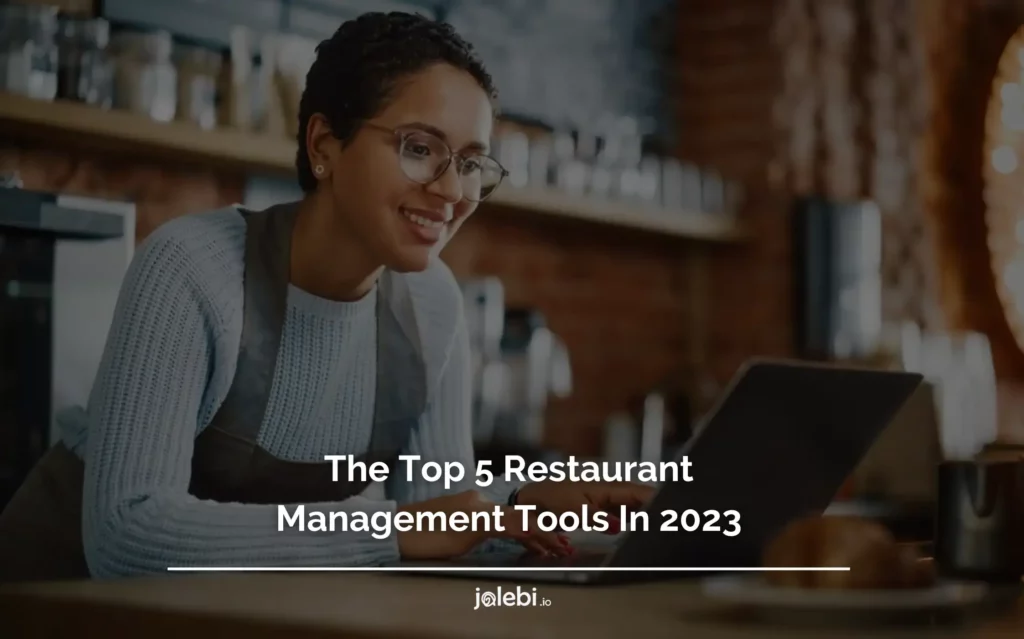 Running a successful restaurant business requires more than just delicious food and excellent service.
In today's digital age, restaurant owners need to leverage technology to stay competitive and improve their operations.
From managing orders to inventory and staff, there are numerous restaurant management tools available that can streamline processes and boost efficiency.
In this blog, we'll explore the top 5 restaurant management tools in 2023 that can help you take your business to the next level.
These tools have been chosen based on their user-friendliness and effectiveness in enhancing restaurant operations.
Whether you're a small independent restaurant or a larger chain, implementing these tools can make a significant difference in your bottom line and overall success.
So, let's dive in and discover the top restaurant management tools for 2023!
What Is A Restaurant Management Tool?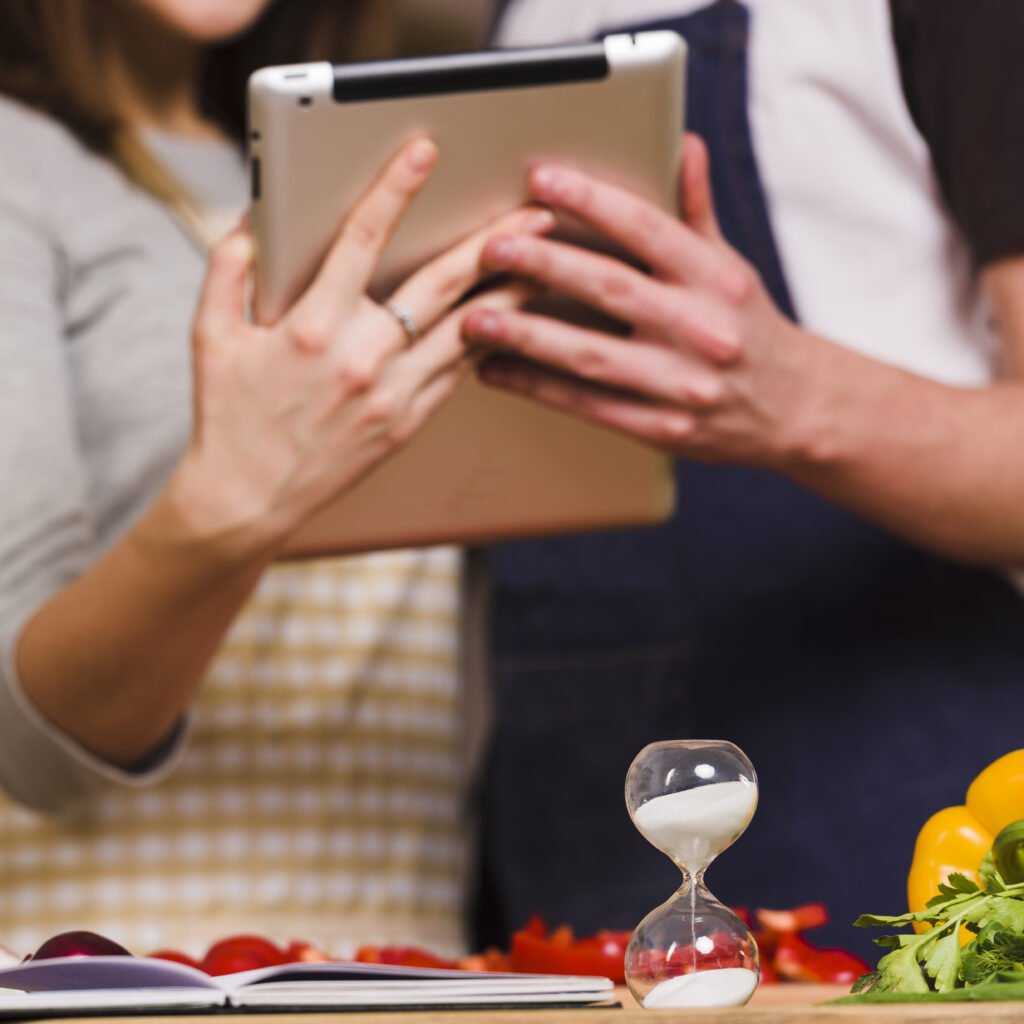 A restaurant management tool is a software application designed to help restaurant owners and managers manage various aspects of their business, including orders, inventory, staff, and customer data.
These tools can automate processes, improve efficiency, and provide valuable insights into restaurant operations.
Some common features of restaurant management tools include order management, menu and recipe management, employee scheduling, inventory tracking, and reporting and analytics.
By utilizing these restaurant management solutions, restaurant owners and managers can streamline their operations, reduce costs, and improve the overall customer experience.
Ultimately, restaurant management software is an essential component for any restaurant business looking to stay competitive and succeed in today's fast-paced and ever-changing industry.
Ways To Choose The Right Restaurant Management Solution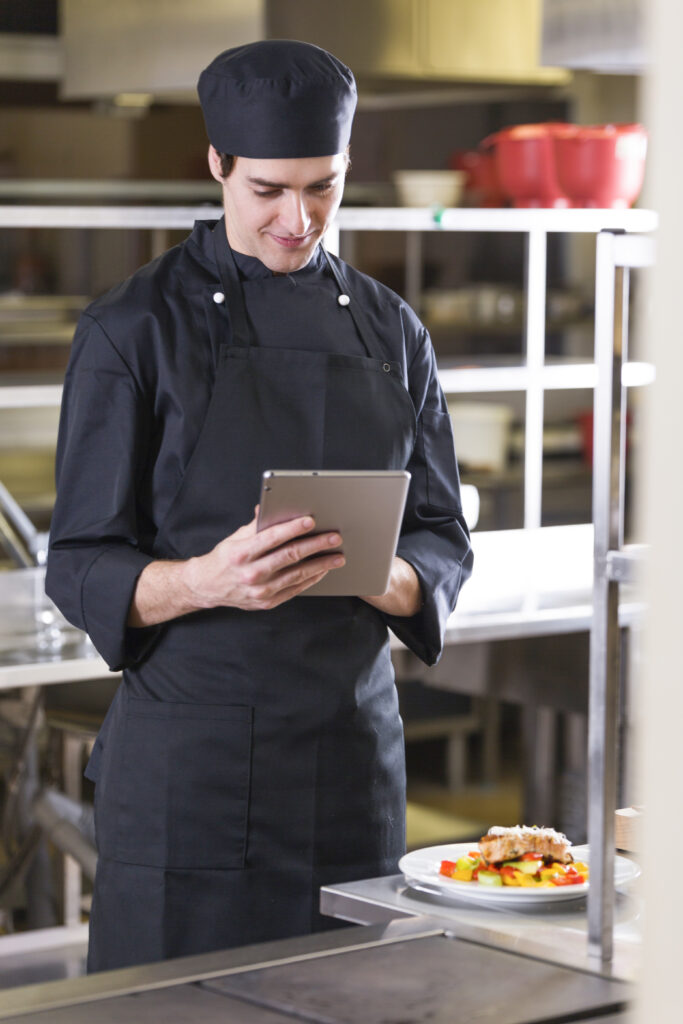 With so many options available in the market, it can be overwhelming to make a decision about the right restaurant management solution.
However, here are several factors to consider that can help you choose the right solution for your business:
Identify Your Business Needs
Determine the specific challenges you want to address with a management solution, such as inventory management, staff scheduling, or order tracking.
Consider Your Budget
Look for a solution that fits your budget and offers the most value for your money.
Check For User-Friendliness
Ensure that the solution is easy to use and doesn't require extensive training or technical expertise.
Look For Customization Options
Look for a solution that can be customized to meet your unique business requirements.
Evaluate Customer Support
Check the level of customer support offered by the solution provider, including availability and responsiveness.
Read Reviews And Testimonials
Check online reviews and testimonials to get a sense of the experiences of other users and the effectiveness of the solution.
By considering these factors, you can choose the right restaurant management software that fits your business needs and helps you achieve your goals.
The Top Restaurant Management Software In 2023
As the restaurant industry continues to grow and evolve, the need for efficient and effective management solutions has become more important than ever before.
With so many options available in the market, choosing the right restaurant management software can be overwhelming.
In this section, we'll explore the top restaurant management software solutions in 2023, helping you to make an informed decision about the best option for your business.
1- jalebi
jalebi is an all-in-one restaurant management software that has been designed to meet the unique needs of the food service industry.
It offers a comprehensive range of features and tools that can help restaurants manage their operations effectively and efficiently.
With Jalebi, restaurant owners can manage everything from inventory and menu planning to customer orders on a single platform.
Features
Single Location Account Management
We enable restaurants to manage all their accounts on a centralized platform. This is a great feature for restaurant owners who want to keep track of their business finances in one place.
With this feature, they can easily see how much money they are making and where they are spending it. This will help them make better financial decisions for their business.
With jalebi, restaurants can integrate their menus with inventory to keep track of inventory in real-time based on customer consumption.
At jalebi, we enable restaurants to create a universal menu.
This means that they can have a single source of truth for their menu items, no matter where they are being served.
It is especially important for chain restaurants, which need to make sure that their dishes are consistent across all locations.
At jalebi, we help restaurants with order management. We make sure that orders are placed correctly and on time so that the restaurant can run smoothly.
Whether you're running a small cafe or a large chain of restaurants, Jalebi can help you streamline your operations and provide an exceptional customer experience.
If you're wondering how our restaurant management solution can take your restaurant to the heights of success, contact us today for information and more details!
2- Toast
Toast is a powerful restaurant technology platform that offers a range of innovative solutions designed to help restaurants operate more efficiently.
This comprehensive platform is packed with features and tools that can help restaurants streamline their operations, boost their bottom line, and improve their customer experience.
Features
Employee scheduling
Loyalty management
Inventory tracking
Whether you're looking to increase your efficiency, reduce your costs, or enhance your customer experience, Toast can help you achieve your goals.
3- Foodics
Foodics is a robust and efficient restaurant management and point-of-sale (POS) solution that can help you streamline all your restaurant operations with ease.
One of the key benefits of Foodics is its user-friendly interface, which makes it easy for restaurant owners and staff to use the system with minimal training.
With Foodics, you can take orders, process payments, and manage your entire restaurant from a single platform.
Features
Inventory management
Reporting and analytics
Table management
If you're looking for an all-in-one solution to manage your restaurant operations, Foodics is an excellent choice.
4- HungerRush
If you're in the restaurant business, managing your operations efficiently is crucial to the success of your business. That's where HungerRush comes in.
HungerRush is an innovative restaurant management software that can help you manage your entire restaurant, from inventory management to menu optimization and more.
Features
Menu building
Employee management
Payment gateway
With HungerRush, you can streamline your operations, automate your ordering process, and reduce wait times for your customers.
Whether you're looking to streamline your operations or boost your bottom line, HungerRush is an excellent choice.
5- Apicbase
Managing a restaurant can be challenging, but with Apicbase, it doesn't have to be.
Apicbase is a cutting-edge platform that offers a comprehensive suite of tools to help you manage all aspects of your restaurant operations on a single platform.
Features
Food costing
Online ordering
Inventory management
Whether you're a small restaurant or a large chain, Apicbase has the tools you need to optimize your operations, reduce waste, and increase profitability.
With its user-friendly interface and powerful features, Apicbase is quickly becoming a favorite among restaurant owners and operators.
Final Thoughts
The restaurant industry is constantly evolving, and staying up-to-date with the latest management tools is crucial for success.
The top 5 restaurant management tools in 2023 offer a range of features and benefits to help streamline operations, improve efficiency, and increase profitability.
Whether you're looking for a comprehensive all-in-one solution like Jalebi, an intuitive and user-friendly platform like Toast, or a cutting-edge tool like Apicbase, there is a solution out there to meet your needs.
By investing in the right restaurant management solution, you can not only stay competitive in the industry but also provide your customers with the best possible dining experience.
Frequently Asked Questions
What is the main task of restaurant management?
The main task of restaurant management is to oversee the daily operations of a restaurant, ensuring that everything runs smoothly and efficiently. This includes managing staff, inventory, finances, and customer service.
Restaurant managers must also create and implement policies and procedures to maintain high levels of quality, safety, and sanitation. They are responsible for ensuring that the restaurant is compliant with all relevant laws and regulations.
Additionally, restaurant managers are involved in marketing and promoting the restaurant, developing menus, and maintaining relationships with suppliers and vendors.
Ultimately, the main goal of restaurant management is to provide customers with an exceptional dining experience while maximizing profitability for the restaurant.
How can I improve my F&B service?
Improving food and beverage (F&B) service in a restaurant requires a comprehensive approach. Start by training your staff on good customer service, communication, and product knowledge.
Encourage your employees to make personal connections with guests and anticipate their needs. Focus on the presentation of your dishes, and ensure that the quality of the food is consistent.
Offer diverse menu options to cater to different dietary preferences, and regularly update the menu to keep it fresh and exciting. Implement effective reservation and waitlist systems to reduce wait times for customers.
Finally, regularly gather customer feedback and use it to improve your service and offerings.
What are the common problems of a restaurant?
Some of the common problems that restaurants face include maintaining consistency in food quality, keeping up with the high demands during peak hours, managing inventory and supplies, dealing with customer complaints, and retaining employees.
These issues can affect the restaurant's profitability and reputation, and it is essential to address them promptly.
By implementing efficient management practices, providing adequate training to employees, regularly updating the menu, and prioritizing customer satisfaction, restaurants can overcome these challenges and thrive in the competitive industry.