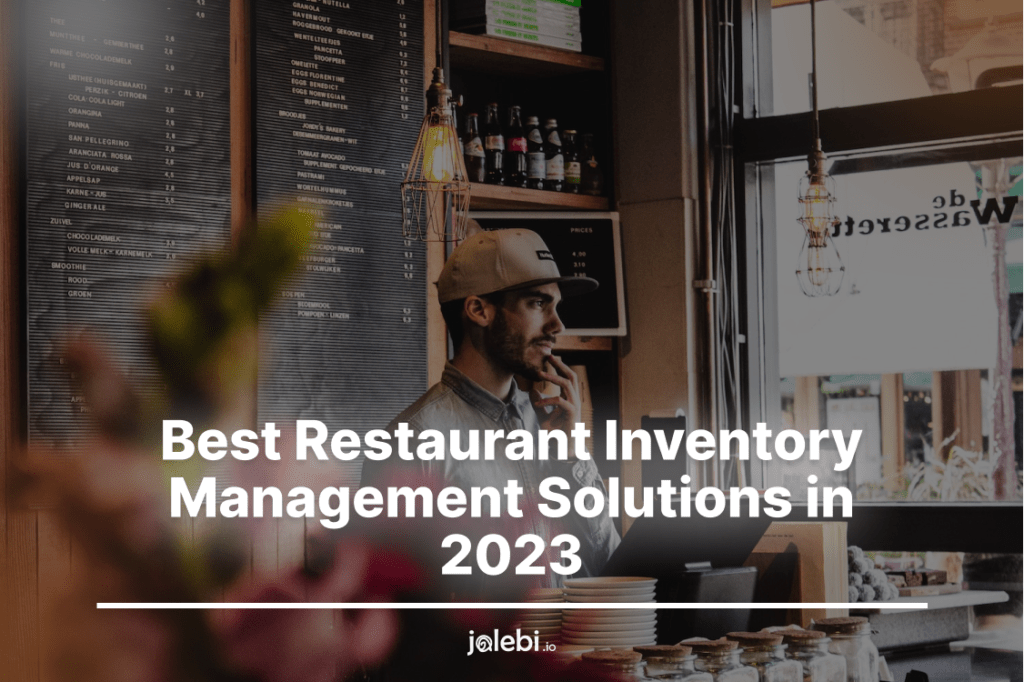 Restaurant inventory management solution is one of the aspects of restaurant operation that has changed the most over the years.
Each day, new systems emerge that perform tasks in a fraction of the time and more precisely than ever before.
A well-designed restaurant management software is a surefire way to achieve long-term success in this industry.
All touch points in the customer journey need to be enhanced to provide a rich customer experience. A restaurant inventory management solution is something you shouldn't skimp on at your restaurant, whether it's by choosing the best POS system for your business module  or even an inventory management software that saves you hours of headaches.
Are you on the fence about selecting the right cafe inventory management solution?
jalebi.io is an all-rounder platform to solve all your pain points.
How? Keep reading below!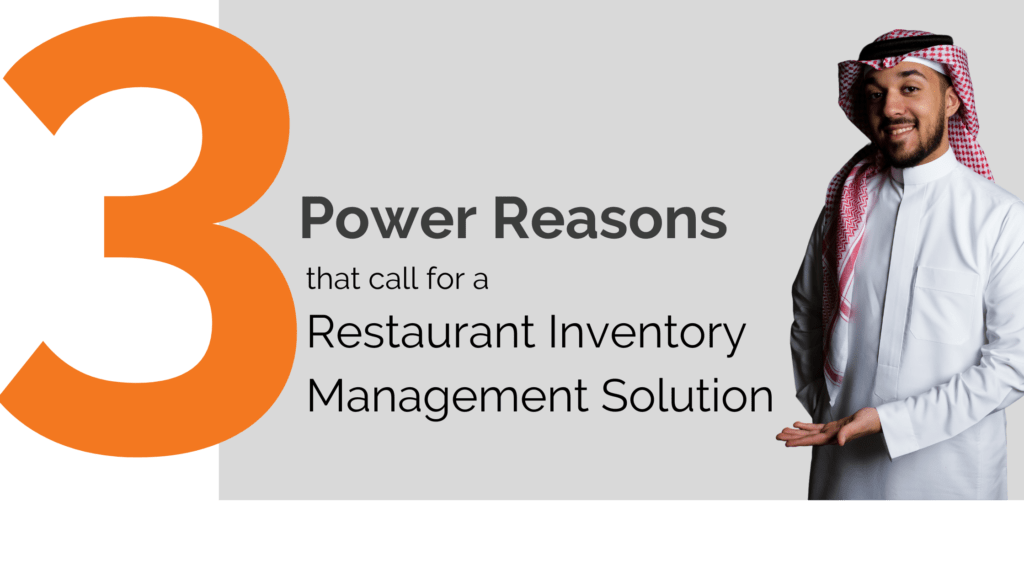 3 Power Reasons that call for a Restaurant Inventory Management Solution
A restaurant inventory management solution helps businesses keep track of their stock and ensure that they always have the correct amount of coffee, tea, and other beverages on hand.
This system also allows cafés to better manage their cash flow by automating billing and payment processes. This is essential to provide automation and speed and exceed customer experience expectations. Some of them include;
1. On-the-go access to real-time information
Generally, Omni channels are cloud-based, so businesses can connect with their business from any location, making it easy to operate across multiple outlets.
2. Cost Control
In coffee shops, inventory management software effectively reduces costs, as it automates inventory management and results in smart suggestive ordering, eliminating excessive orders and food waste.
3. Ensures maximum profitability
It is possible for restaurant managers to set up alerts for changes in vendor pricing with the café inventory management solution.
The process maps the cost of food to the price of your menu, which clarifies profitability. It would help you stay on top of expenses and make appropriate menu adjustments. Based on this insight, you can determine pricing.
Top 5 Café Inventory Management Solutions
1. jalebi.io
What are your strategies for using your cafe inventory before it goes bad? How do you manage costs when two dishes have exactly the same amounts?
jalebi.io is where you start. With what the platform has to offer, it just might make up to be your number 1 coffee shop inventory example to look for.
To reduce the cost to serve each order, jalebi.io is an inventory-first restaurant operating system designed with restaurant owners in mind. By providing visibility across the entire operation, from inventory to orders, this web-based hardware-agnostic platform optimizes cost management by providing data-driven visibility at the cost center.
A cafe inventory system must do more than handle daily transactions, order punching, and general operations. We want to become your most valuable technology partner.
What's the catch with jalebi.io?
jalebi is a restaurant management solution that covers both point of sale (POS) and interactive marketing services (IMS). jalebi offers restaurateurs a single platform to manage all their activities, from ordering and catering to table reservations and seat deliveries.
jalebi is a restaurant management solution that offers a universal menu. It allows restaurateurs to create, manage and publish their menus in an easy-to-use interface.
An intelligent inventory system
jalebi has a restaurant stick inventory management system. It helps restaurants avoid running out of stick, and keeps track of how much each item is used, so that chefs never have to worry about making tasteless dishes.
It enables restauranters to keep track of consumption in real-time and manage their stock accordingly.
At jaleb.io, we provide a CRM that enables restauranters to streamline suppliers and simplify ordering and restocking.
With the ample data available, sales data visualization and forecasting is not a complex task for restauranters anymore.
jalebi.io is a user-friendly online platform that streamlines the entire process of running a restaurant. From tracking manpower hours, to recording sales and inventory levels, to calculating cash flow – jalebi has it all covered through its insightful reporting feature.
Some stats to crunch:
In addition to its robust integration-friendly approach, our complete solution has the following features:
With jalebi.io, you can reduce inventory costs and improve visibility across the value chain, which is the lifeline of any food business. Your business' success depends on how well you manage your inventory. Therefore, the management of inventory is essential.
You can save between 2% – 6% on inventory, depending on the type! jalebi.io allows restaurants to boost revenue, reduce waste, and eliminate theft while reducing food costs by at least 5%. A cumulative annual return of 60% is the minimum benchmark!
jalebi.io provides a unified platform for syncing inventory management and daily operations.
You can manage the entire operation through the jalebi.io's inventory management tool through a simplified, modular cloud platform without prior knowledge of inventory management.
With so much on the plate to offer, jalebi.io is sure to sweeten your kitchen with its magic!
2. Foodics
Foodics is a leading cafe inventory management system that operates in KSA. It helps cafes manage their inventories efficiently and in a cost-effective manner. The system can be used to track food items, beverages, and other supplies.
Here's a list of Foodics' features:
It enables cafes to manage stock and sales more efficiently
Foodics provides real-time insights into cafe performance
It streamlines order taking and payments
The system is highly customizable, making it easy to tailor it to each cafe's specific needs
Foodics integrates with a range of popular POS systems.
As Foodics provides reports and analytics that can help cafe owners track their businesses' performance.
3. Syrve
Syrve is a leading cafe inventory management system that has been in business for many years and has a strong reputation for providing quality products and services. Syrve offers a variety of features and benefits that make it an ideal choice for businesses of all sizes. Some of the key features include:
Real-time tracking of inventory levels
Ability to set low stock alerts
Automatic reordering of items
Detailed reports and analytics
Syrve is a trusted partner for many businesses in KSA and is dedicated to providing the best possible experience for customers. If you're looking for a reliable and easy-to-use inventory management system, Syrve is a great option to consider.
4. Re-POS
Re-POS is a leading cafe inventory management system that operates in KSA. The company has developed a software that helps cafes manage their inventories more efficiently, and has been constantly expanding its operations to meet the needs of its clients.
Here are some of Re-POS features:
Integration with major e-commerce platforms
An intelligent order management system
A real-time view of your cafe's inventory
Comprehensive reports and analytics
Re-POS currently serves over 200 cafes in Saudi Arabia, and is now looking to expand its reach to other countries in the region.
5. Lightspeed
The Lightspeed POS system is ideal for cafes. Restaurant or cafe owners can integrate accounting, e-commerce, human resources, and marketing tools through Lightspeed's app store, which offers table management, online ordering, gift cards, and loyalty programs.
Cafes need to move fast, and Lightspeed can help them do that with its fast checkout feature, which accepts contactless mobile payments, Apple Pay, Google Pay, and gift cards.
With Lightspeed POS, you can enjoy the same loyalty benefits online that you offer in-store. Omnichannel loyalty is one of the more impressive features offered in the Advanced plan. Encourage repeat business by running loyalty campaigns that target your most loyal customers.
You can choose between Lightspeed Payments and third-party payment processors. But if you choose an external payment processor, your Lightspeed POS subscription will cost you substantially more per month.
Benefits of Having a POS System
You need a good point-of-sale system to keep an audit trail of product sales in your business. Store owners can also use such systems to contact authorities quickly in case of an emergency with a panic button on the POS or under the counter. The software also keeps track of the amount of money entering and leaving your business.
With various payment options now available, including credit cards, debit cards, and smartphones, customers can pay without making contact. In addition to taking care of credit and debit card processing, it eliminates the need for separate systems, so that no separate systems are needed. A point-of-sale system can assist with these contactless transactions.
Staff management is crucial to running a restaurant efficiently and effectively. Cafe POS software lets you track how much time employees spend at the restaurant and pay them through the Staff Management Module. As well as limiting access to critical data, it also implements restrictions such as voids, discounts, and refunds to ensure high levels of security.
Cafes must control their costs and use POS software to substantially increase their inventory tracking skills, as real-time inventory allows them to track what's selling and what's in demand.
When a POS system integrates with an IMS, it can offer a complete solution for restaurants that operate in more than one location. So, restaurants that are looking to expand their operations should opt for an integrated form of POS and IMS.
By switching to cloud-based restaurant management software, restaurants can monitor sales, manage costs, and make data-driven decisions from anywhere in the world.
Bottom Line
Your cafe inventory management is essential for boosting sales because paying customers to expect the best service for their money. Make sure to take your time, think about what you want out of it, and weigh the benefits and drawbacks before choosing an inventory management platform for your restaurant.
Ask yourself this: In what ways do you anticipate it bringing you benefits?