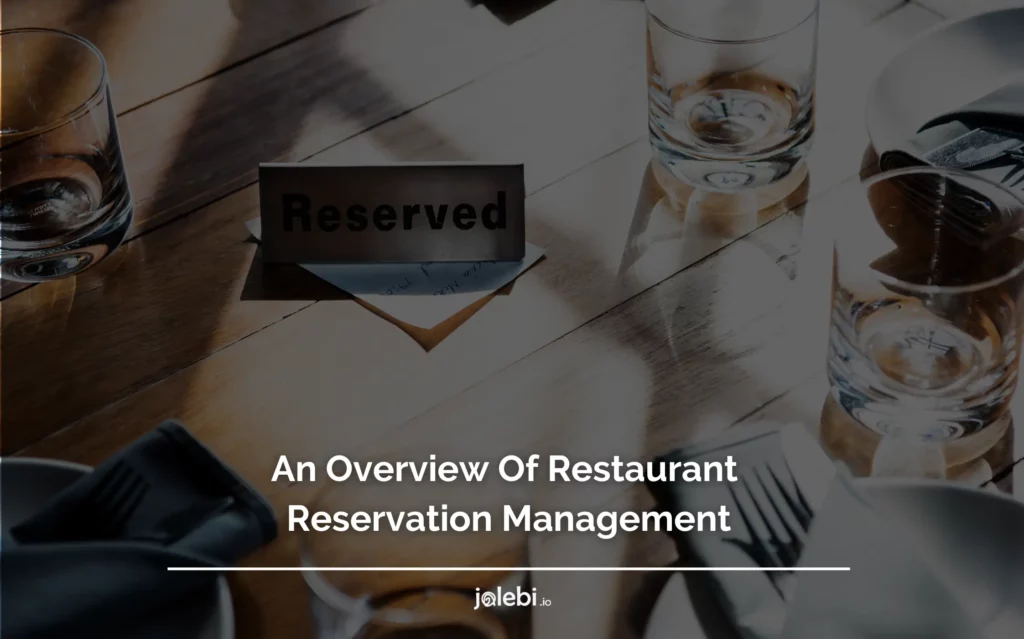 If you've ever tried to get a table at a popular restaurant on a Saturday night, you know the drill: show up early, put your name on the list, and hope for the best. But what happens when restaurants don't have a reservation option?
For starters, it can be tough to get a table. Restaurants that don't take reservations often have long wait times, especially on weekends and holidays.
That's because they can only seat as many people as they have tables available. And since walk-ins are first come, first served, those who arrive first are more likely to get a table.
All these incidents cause a lot of chaos in restaurant operations and result in unsatisfactory customer service.
7 out of 10 customers have stated that they spend more money on restaurants that provide outstanding customer service.
So if you're looking to enhance customer satisfaction and streamline your restaurant's operations, restaurant reservation management is crucial.
Are you thinking about the best possible ways to ensure smooth restaurant reservation management?
In this blog post, we will provide you with a detailed overview of restaurant reservation management so that you can incorporate it into your business and scale its growth.
What Is Restaurant Reservation Management?
If you're in the restaurant business, then you know that one of the most important things to keep track of is your reservations.
After all, if people can't come in and sit down when they want to, they're not going to be happy. And if they're not happy, they're not going to come back.
Being a part of the food service industry, you must know that restaurant reservation management is crucial to your success. But what exactly is it?
In short, it is the process of managing reservations for your restaurant. This includes everything from taking reservations to handling cancellations.
Why Is It Essential To Manage Restaurant Reservations?
If you're in the restaurant business, then you know that having good reservation management is essential.
After all, without reservations, your restaurant would be in chaos! Imagine if every customer just showed up whenever they felt like it – you'd never be able to seat them all, and the ones who did get a table would probably have to wait forever.
Plus, think of all the food that would go to waste as you tried to accommodate everyone.
1- Facilitates Planning
A good reservation plan lets you plan ahead and make the most of your resources. You can take care of your regular customers while still accommodating walk-ins.
And if you have a big party coming in, you can be prepared with extra staff and supplies to ensure meeting the customer expectations.
2- Improves Customer Tracking
Secondly, a restaurant reservation system allows you to keep track of how many people are coming to your establishment. This is important for both logistical and financial reasons.
If you know how many people are coming, you can ensure that you have enough food and staff on hand to accommodate them.
3- Allows Upselling
Another reason why managing restaurant reservations is so important is that it gives you a chance to upsell your guests.
For example, if you know that a particular table has been reserved for a large group, you can offer them special menu items or discounts on wine. It can help to boost your profits and make your guests feel more valued.
All these reasons show that having reservation management in place is essential to manage your restaurant's operations efficiently.
7 Ways To Ensure Efficient Reservation Management At Your Restaurant
According to 65% of diners, seating preferences would go far in boosting customer loyalty.
As a restaurant owner, you know that one of the most important aspects of running a successful business is an efficient and smooth restaurant reservation management.
After all, if your guests can't get a reservation when they want one, they're likely to take their business elsewhere.
Here are seven ways to ensure your restaurant reservation system is up to par.
1- Hire Enough Staff Members
It's no secret that making a restaurant reservation can be a bit of a hassle. But did you know that one of the main reasons for this is that restaurants don't have enough staff members to streamline the process?
Make sure you have enough staff members dedicated to answering phones and taking reservations.
There should always be someone available during peak hours to take calls and book tables to facilitate streamlined restaurant reservations.
2- Leverage A Restaurant Reservation System
As a restaurant owner, it's important to have a reliable and user-friendly online reservation system to make restaurant reservations. That way, you can avoid the hassle of managing reservations manually.
There are a few things to consider when choosing an online restaurant reservation management system for your restaurant.
Make sure that the system is compatible with your existing website and reservation software.
It should be easy for customers to use so that they don't get frustrated and give up on making a reservation.
Finally, the system should be affordable so that it doesn't eat into your profits.
If you keep these considerations in mind, you'll be sure to find an online restaurant reservation management system that's perfect for your restaurant.
Here are some of the best options in the market that can help your restaurant streamline reservations:
OpenTable
Table Agent
Resy
3- Get Rid Of Paper-Based Operations
Keep track of your reservations using a paperless system. This will help you stay organized and avoid potential mix-ups with double bookings or overbookings.
If you're the type of person who likes to stay organized, a paperless system for tracking your reservations can be a great way to keep yourself on track.
By using a paperless system, you can avoid potential mix-ups with double bookings or overbookings. Plus, it can be a lot easier to keep track of your reservations if they're all in one place.
So if you're looking for a way to streamline your reservation-tracking process, going paperless might be the way to go.
With jalebi's restaurant operating system, you can make sure that you keep track of all the orders and ensure that they're all fulfilled promptly. This way, you can keep your customers happy and your business running smoothly.
4- Facilitate Reservations For Customers
By giving customers a grace period, restaurant hosts can avoid having to deal with last-minute cancellations and changes. Instead, customers can simply make their changes during the grace period and not have to worry about being charged.
Grace periods vary from business to business, but they typically last for 24 hours or more. This gives customers plenty of time to make any necessary changes to their reservations. And if they do need to cancel, they can do so without having to pay any penalties.
You should also consider implementing a loyalty program. Loyalty programs can provide your customers with an easy way to earn loyalty points that can be redeemed for future discounts or rewards.
In addition, loyalty points can be used to book tables in advance, which can help you better manage your reservation system.
5- Enable Credit Card Payment
If you run a restaurant, it's important to make sure that your reservation system can accept credit card payments. This will allow your customers to pay for their reservations using their credit cards, which can be a convenient option for many people.
There are a few different ways that you can integrate credit card payment systems into your reservation system.
One option is to use a third-party provider, such as PayPal or Stripe. These providers will handle all of the credit card processing for you, and you can simply add a button to your reservation system that allows customers to pay with their credit cards.
Another option is to set up your credit card processing system. This can be more complex than using a third-party provider, but it can also save you money on transaction fees. If you go this route, you'll need to get a merchant account from a bank or other financial institution.
Once you have your merchant account set up, you'll be able to accept credit card payments through your reservation system.
Whichever option you choose, make sure that you test it out thoroughly before going live with it.
6- Rely On Automated Emails
As a busy restaurant owner, the last thing you want to worry about is whether or not your reservation system is working properly. That's why it's important to send automatic confirmation emails or text messages for all new reservations.
This way, you can be confident that your customers will receive their confirmation and be able to make their reservations without any issues. Plus, it'll save you time and energy in the long run!
Moreover, it will give guests peace of mind that their reservation has been successfully processed and will help them remember their upcoming dining plans.
7- Do Follow Up
To make your reservation management system work properly, follow up with guests after their visit via email or survey.
Ask them how their experience was and if they had any suggestions on how you could improve your reservation system in the future. This feedback will help you to make necessary changes to ensure that your guests have a positive experience when they use your system.
By following up with guests, you show that you care about their opinion and that you are committed to making your restaurant reservation management the best it can be.
Final Thoughts
If you're in the restaurant business, then you know that managing reservations efficiently is key to success. After all, what's the point of having a great menu and perfect service if your customers can't even get a table?
Now that you know how to streamline your reservation management, incorporate these practices into your restaurant business and scale your growth instantly.
Frequently Asked Questions
What are the methods of reservation?
There are a few different methods of restaurant reservation, the most common being through an online booking system or by calling the restaurant directly.
Some restaurants also offer walk-in reservations, where you can just show up and put your name down on the list.
What is the basic principle of restaurant reservation?
The basic principle of restaurant reservation is simple: call ahead to secure a table. This can be difficult to remember when you're trying to juggle a busy schedule, but it's important to keep it in mind.
What were the three goals of the restaurant reservation process?
As a restauranter, the three goals of the restaurant reservation process were to ensure that the restaurant was able to accommodate the customer's party size, to confirm the date and time of the reservation, and to take down any special requests or dietary restrictions.
The reservation process was important to avoid overbooking and to ensure that the customer's experience was as smooth as possible.